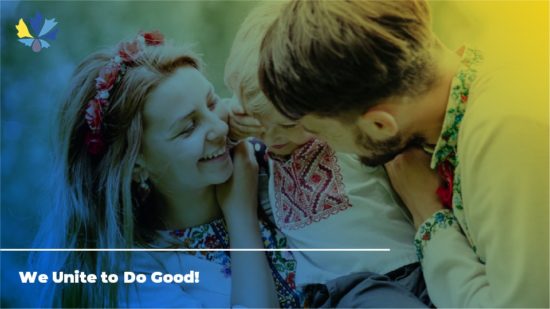 All-Ukrainian Charitable Organization "Association of Charities of Ukraine" established in 2011.
Unites over 50 charitable organizations, NGOs, socially responsible businesses and individual philanthropists.
Our mission is to improve the "philanthropic" climate in Ukraine, to institutionalize charity and giving in Ukraine, to make it a social norm and a part of every day life for every Ukrainian.
One of the largest projects of Association of Charities of Ukraine – NATIONAL COMPETITION  "CHARITABLE UKRAINE" – the only competition in Ukraine that recognizes and celebrates the best and the most efficient charities and philanthropists in Ukraine and in the world:
Implemented over 15 years;
Over 1200 applications every year;
Over 500 charities participating every year;
25 competition categories;
11 regional competitions.
Web-site of the competition  is  https://blagoukraine.org/
We are on facebook https://www.facebook.com/VBOABU,  https://www.facebook.com/BlagodijnaUkraina