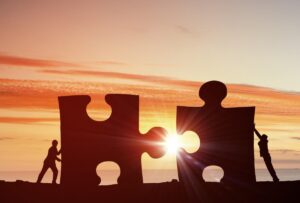 The charity fund "Blagomay" became a general partner of Association of Charities of Ukraine in support for this year's National competition "Charitable Ukraine-2022": Charity to support Ukrane's Defense.
A separate nomination in partnership with the Blagomay Charitable Foundation was implemented in  competition this year: Charity activities of Foreign Companies.
National Competition "Charitable Ukraine" is an annual all-Ukrainian competition for the celebration of the best philanthropists and the most effective charitable initiatives in Ukraine. The contest began its history from 2007, in the format of "Charitable Ukraine" – since 2012.
Applications are accepted on-line on the: www.blagoukraine.org (in ukrainian) or COMPETITION APPLICATION 2022 (in english).
Contest rules is the main regulatory document for the National Competition "Charitable Ukraine". Each applicant must accept these rules prior to applying.
Final application deadline for the Competition is April 30, 2023.
=====
More information about Charitable Foundation "Blagomay":
The main course of the charity fund's activity is to help kids in the orphanages and their social adaptation in life. "Blagomai" Charitable Foundation is dedicated to changing awareness people in the implementation of good deeds, provides opportunities to do good deeds, helps to do good deeds are right and instills the habit of doing good deeds. We are currently caring for 5000 kids from 92 orphanages in different regions of Ukraine. We are holding dozens of events and programs to meet the most urgent needs of these kids. The "Blagomay" fund isn't a member of a political, oligarchic or religious organization and isn't financed by any of them.