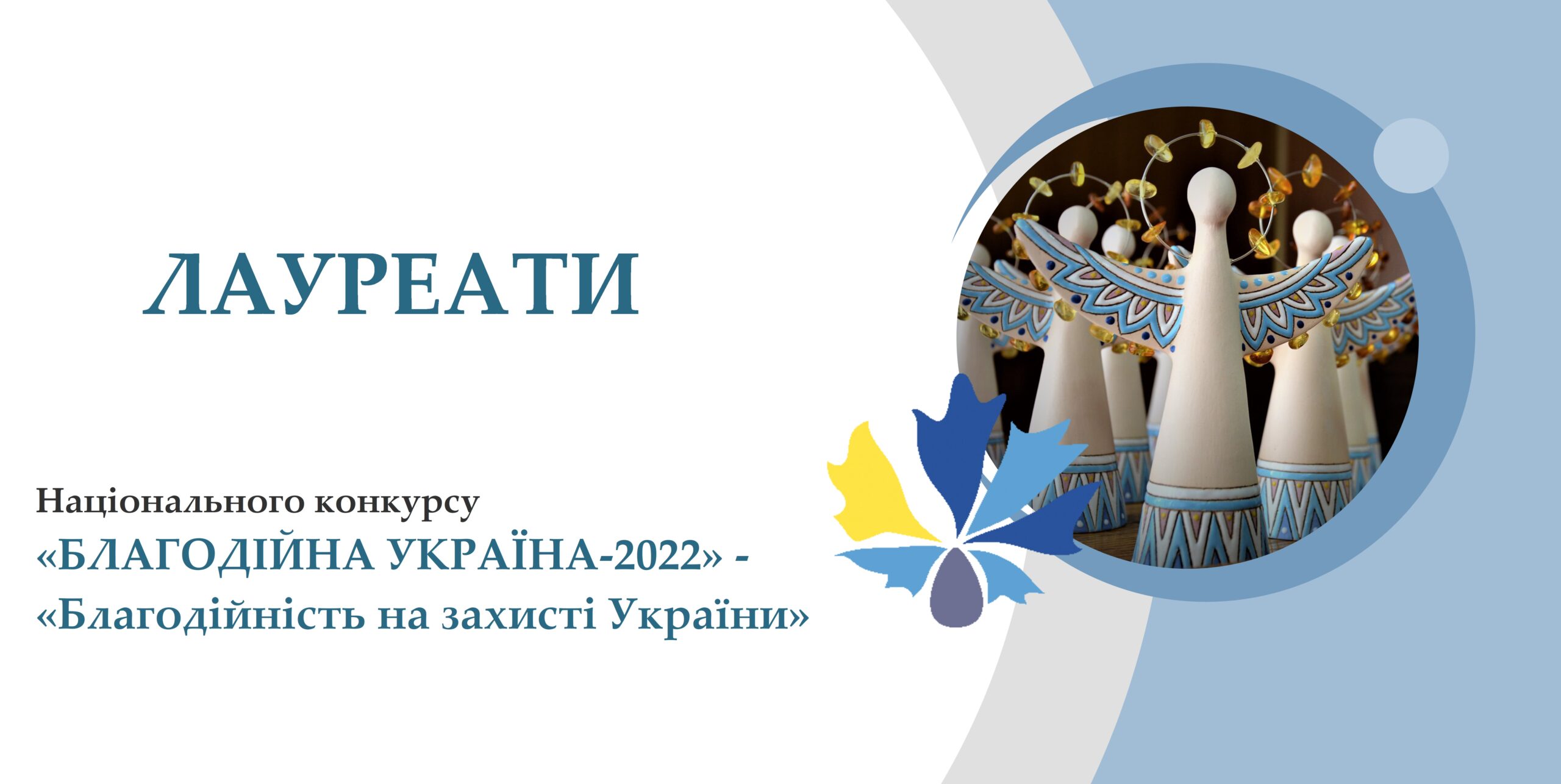 The winners of the National Contest "Charitable Ukraine-2022" – "Charity in Defense of Ukraine" have been determined. Among the 1463 applications submitted to the competition's e-mail address, three winners were selected in each of the nominations.
This year's contestants submitted their applications in 26 contest nominations: 20 main, 3 individual and 3 special nominations. The collective nominations received 1,245 applications, individual nominations – 176, and special nominations – 46. Most applications were submitted in: Collective Volunteering – 187 applications, Charity in Defense of Ukraine – 153 applications, Charity in the Social Sphere – 141 applications.
The special nomination People's Philanthropist received 19 applications. The voting for the People's Philanthropist is open until June 1, 23:59. You can vote for a candidate by following the link. More information about the nomination and candidates is available here: https://blagoukraine.org/news/narodny-2-1635.html. In the coming days, we will announce the winner on the contest website.
The award ceremony will take place on June 8. The winner of the Charitable Ukraine National Contest (1st place) will receive a unique amber statuette "Angel of Good" and a diploma. The second and third place winners will be awarded special diplomas.
The winners will be announced at the award ceremony on June 8, 2023, with the place they took (first, second, third). More information: (list) https://vboabu.org.ua/news/5560.html