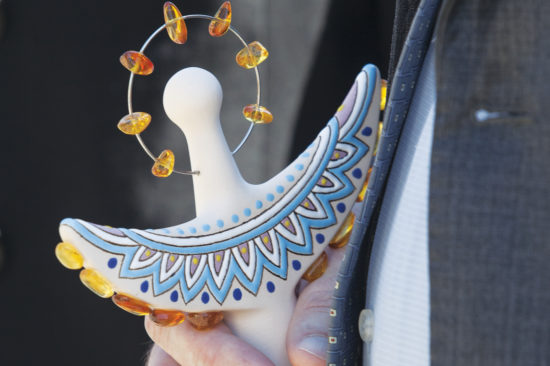 From the first days of the war, Ukrainian philanthropists and volunteers stood side by side to help defend our state. Help both communities and residents in need; displaced people who had to change their place of residence in a few hours, as well as our soldiers of the Armed Forces, other security officers, territorial defense, and all those who needed this assistance.
We often hear from people that those who helped, took out, saved, gave a helping hand in difficult times are "angels". All these people all over Ukraine are those angels who, helping every day in big and small deeds, accelerate our victory. They show not only a common invincible will to win, not indifferent to the plight of others, but also have a big, good and sincere heart.
But volunteers and philanthropists are also people and often need support themselves. Numerous losses are already known today in this part of active Ukrainian society. The Association of Charities of Ukraine, whose team has been initiating the National Charitable Ukraine Competition for 15 years, where it celebrates the best charitable and volunteer initiatives, is implementing the project Angels of Victory #Angels of Victory. A project about those people who create small victories every day for the sake of a great, common Ukrainian Victory.
The team of the Association of Charities of Ukraine requests relevant information about the activities of the Heroes: volunteers and philanthropists:
1) send to the e-mail of the Association of Charities of Ukraine vbo.abu@gmail.com. Please indicate: names of volunteers and philanthropists, activities, region, contacts for communication.
2) or fill in the appropriate Google form: https://forms.gle/UNm1Q9n5677gDcJY7
In the future, we plan to commemorate these people and organize financial assistance to them and the families of the deceased volunteers / philanthropists. We are also looking for appropriate funding for this part of our activities and to help their families.
In the context of the on-going military invasion of Ukraine by Russian troops, Ukrainian society today needs the help of foreign partners more than ever. Based on the fact that the priority of our organization and many of our members is the humanitarian and medical spheres, protection of motherhood and childhood, support of hospitals, we ask you for financial assistance for active projects of our activities.
We all sincerely thank our defenders and philanthropists and volunteers for their invaluable and important contribution and help for every day of their lives! Every day we all bring Ukraine closer to victory!