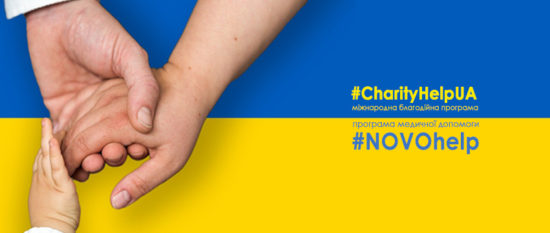 Dear friends!
A difficult month has passed, which changed the life of the whole country to BEFORE and AFTER. The new challenges of the time required a quick response and changes in all spheres of life.
The Association of Charities of Ukraine continues their work in its areas of activity, implementing the principles and goals of our organization. Our team is divided between Kyiv and Lviv, Ivano-Frankivsk and Warsaw. During this time we became the coordinator of the charity program #CharityHelpUA (more: https://vboabu.org.ua/news/4454.html). The goal of the program is to unite the efforts and resources of the association's members, partners and philanthropists to help protect Ukraine from Russian aggressors and overcome humanitarian challenges related to hostilities.
Since the beginning of the war, we have managed to find medical equipment and medicines in Germany, and with the help of the Association's partners to pay for and transport them to Lviv, from where it was taken to hospitals in other cities of Ukraine. The key direction of this program is the search for financial and material resources to support existing charitable and volunteer structures, directly recipients of assistance, which are now in dire need. We are actually adjusting the work of the Association to the "Fund for Funds" format.
We also continue to accept applications for the 15th National Charitable Ukraine Competition, the deadline for applications has been extended to May 1, 2022, after which the submitted materials will be processed.
We continue to be open to cooperation in the implementation of our sustainable programs. We invite both members of the Association and our many partners to join the joint activities to create good deeds.
In order to fully inform the public of Ukraine and the world about the charitable and volunteer initiatives of Association members and our many partners, please send news about your activities (programs, projects, etc.) to the Association e-mail (vbo.abu@gmail.com). The processed news will be covered on our electronic resources: the Association website and the Facebook page.
We ask everyone who cares to join the #CharityHelpUA – our umbrella program